PA Mixing Desk Hire
We offer Sound Audio Mixers for hire. You can pickup, or order delivery and installation, and hire a technician to look after the whole event. We have the latest Mixing Desk Hire products that will help you at your next event, party or product launch
Yamaha 01V96i Digital Mixing Console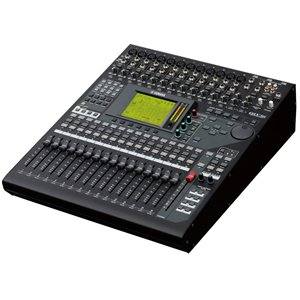 The Yamaha 01V96i is a 24 channel digital mixer with high performance USB audio interface. Replacing the older 01V96VCM, the new 01V96i is perfect for any recording and production environment, including live sound hire and Live event sound Hire.
Yamaha-MG10XU
The Yamaha MG12XU is a 12 channel mixer that is both portable and powerful. It offers a wide choice of I/O options and also has a 2in / 2out USB function that provides up to 24bit/192kHz audio quality. Completely redesigned for the 3rd Generation of MG mixers, the compact MG10XU features 4 class leading Class A D-PRE microphone preamps, Yamaha's acclaimed SPX effects and a stereo USB audio interface.
Allen & Heath zed14
ZED-14 is a fantastic entry-level mixer for small bands, solo performers or AV applications. Its comprehensive feature set, compact size and fine lines combine to make it one of the best small mixers around. Provided with configurable USB audio in/out makes it easy to capture stereo recordings, 6 mic or line inputs, 4 stereo inputs with EQ, there are an incredible 157 controls on the front panel of the ZED-14.
PA mixing desks. Digital sound desks for live events and compact sound desks for small meetings or bands from 8 to 64 channels. For sound and Mixing desk hire we cover London Heathrow and Hampshire. All Sound Desks can be Hired on dry hire of we are happy to deliver and set it up for your event microphone and speaker hire
London speaker hire
pa system hire