We rent out high quality speakers We want you to have the best sound for your budget.
We also have amazing value FBT Yamaha speakers to be used for medium sized events and Mackie PA's for small parties. whether you need a microphone, speakers, or an entire sound system, you've come to the right place!
We specialise in the hire of PA systems for your event, whether its a System required for Speeches or a Live Band set up. We also provide PA Hire and Speaker Hire for many private events and cater to a variety of uses such as, Microphone & Speaker Hire for speeches and presentations,
Speaker Hire
All speakers we Hire come in pairs.
WHY RISK DODGY SOUND WHEN YOU CAN HIRE A TOP BRAND PA SYSTEM DELIVERED & PROFESSIONALLY SET-UP.
Speaker Hire takes pride in the quality of our service. It is our passion to delight our clients by making their events spectacular. We have a large selection of Speakers and audio hire equipment in London, from simple pa hire Systems for small standard events, right through to large sound rigs systems for corporate events, For basic a pair of 15 inch powered speakers is ideal. We have All cables for iPod, iPhone and laptops, so let us know if you want to connect one of these pieces of equipment.
Yamaha CBR15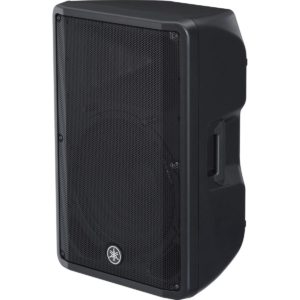 The new Yamaha CBR 15 Passive PA Loud Speaker is a super high performance and versatile 1000W Passive Loud Speaker hire that offers professional sound quality with its 15" custom designed driver and wide dispersion horn. With both a 1/4" Jack and SpeakON Input the CBR 15 is a top performing, high-quality sounding
FBT J Series J 12A 400w
The new J series is a competitive, value for money range of speakers.
The range is based on the development of three new high efficiency class-D amplifiers with power specifications of 350 + 100W for the J 15A & J 12A, 200 + 50W for the J 8A and 80 + 40W for the J 5A
Mackie 450 v1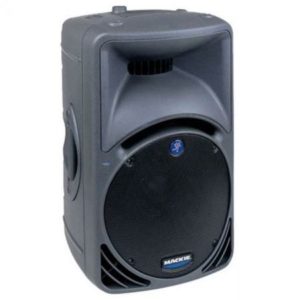 Mackie speakers have been around for quite a few years now and I have been in a few bands that have used SRM speakers and I must say that I have always thought they do a very professional job, are reliable with a great build quality and sound great.
Mackie SRM350 V3 Active PA Speaker Hire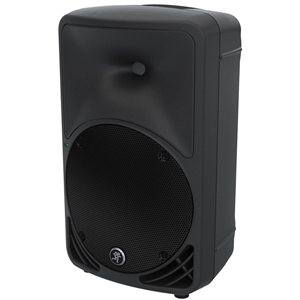 The Mackie SRM430 V3 hire is a brand new updated version of the original SRM350, one of the most widely used two-way PA speakers ever to grace the industry. The original boast both clarity and power and the new V3 builds upon that with an array of updated specifications.
Sporting a 10" high output low frequency driver and 1.4" titanium dome compression tweeter, both powered by a powerful 500 Watt amplifier to give a 1000 Watt system power rating
QSC K8 K Series Active PA Speaker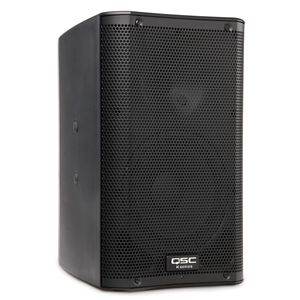 Top of the range Speaker hire
The QSC K8 Active Loudspeaker With An 8″ Woofer is a lightweight powered loudspeaker system. QSC have created a new standard in Class D power modules unparalleled in the industry.
The QSC K8 Active Loudspeaker is made from premium-grade materials, advanced construction processes and multiple mounting and suspension options allow for a wide range of live and installed applications.
Fame Active Loudspeaker Hire
The Fame Challenger 12A model delivers enough power and quality for small and mid-sized events. A combination of the 12″ woofer and 1.35″ tweeter allows a wide frequency range from 53Hz – 19kHz and with both amps (Class D + Class AB) the speaker reaches up to 1200 Watt (peak) respectively 300 Watt RMS
Speaker Hire London, Speakers for Hire Hampshire, Speakers for hire surrey
OPEN FOR CALLS
7am – 11:30pm 7 Days
0845 309 6369 / 07876755357
We deliver all over the south including London Heathrow and around the M25 Surrey and Hampshire for sound HireSpeaker hire for all kinds of events and partys
Hersham, Speaker hire Weybridge, portable pa system Hire Cobham, West Molesey, Molesey, Esher, Thames Ditton, Surbiton, Ham, Teddington, Tolworth, Ewell sound hire shop, Oxshott, sound Hire Chessington pa systems for Hire, sound Hire local sound hire Leatherhead, sound Hire Twickenham, Isleworth, Speaker hire Hanworth, Ashford, peaker For Hire Shepperton sound hire, Laleham, Speaker System Hire Staines, Egham, sound Hire Thorpe, Speaker hire, Dj Speaker Hire Windsor, old Windsor, Wrasbury, Virginia Water, Speaker hire Sunningdale, East Horsely, Guildford sound hire, Woking, Chobbham, Knaphill, Lightwater, Bagshot, Ascot, New Haw Disco Hire, Speaker hire Chertsey, Addlestone, Sunbury, Speaker For Hire, Speaker System Hire, Speaker For Hire, Dj Speaker Hire