About Us
We are established, friendly, reliable, professional mobile Pa hire service Surrey We can provide you with everything you need. We are always happy to discuss your requirements and the best sound system. For your event requests all night

Founder Neville , has been employed in the cinema and AV industry for all of his working life. He has held the position of Chief Projectionist for both the Odeon and UGC circuit, as well as projecting rushes at Pinewood and Shepperton Studios. He has also worked on film locations as well as showing films at open air Festivals. He has built up a wealth of knowledge for all the technical aspects of cinema screens digital and film projection and audio visual presentation over the past 24 years.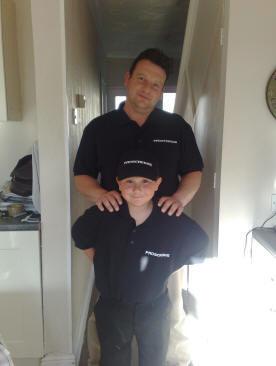 As a Surrey Audio Visual equipment hire company, we strive to offer the best service and hire equipment available. From simple presentation projector and screen hire set-ups, To full product launches using Screens, projectors and wireless microphones and PA systems.
Our team have a blend of I.T, projection and audio experience. We pride ourselves on forward thinking but above all strong customer service skills. We can supply a very wide range of audio equipment to make your event or party a complete success.
growing family run company from Surrey, offering the hire of PA systems and sound equipment to a wide variety of clients throughout Surrey. The company, which is based in Sunbury in Surrey originally started out in 2009 and has several years experience in the Sound Equipment and projection. Founder, Neville has been employed in the entertainment industry for all of his working life. Our business is based on excellence of service and reliability. our small family business supplies bespoke sound systems that are tailored to the customer's requirements and can be offered as 'manned' or 'dry' hire. our service is always prompt, reliable and professional, making us the ideal supplier for any event, of any size. We can supply equipment ranging from a single radio microphone, mixing console or loudspeaker system on a dry-hire basis. From one-off conferences or events.
Why us?
We could start off saying how reliable we are and how good our service and equipment is but everybody else will also be saying the same. We think the most important thing is to give you advice. When hiring equipment from any company, you should know that they are qualified in what they are doing. All we would like to advise you when selecting a company to hire from, is to ask them their audio visual background and that of their staff.
Providing sound and lighting event equipment hire in Surrey and Hampshire to make sure your production is a complete success. Offering technical solutions and working with you to make sure you get exactly what you want
Professional and reliable service
Small and friendly business
Open 7 days a week, available 24 hours
Good knowledge of the product
We can demonstrate all our products in our Surrey unit
Provide a quality after care service
Top branded equipment
Speaker Hire and sound hire PA Hire and Speaker Hire for Surrey private events such as, Microphone, Speaker Hire, speeches Sound Hire
No tags for this post.